Structures E255 Adjustable Base Not Working – Adjustable beds have become increasingly popular in recent years, allowing people to customize their sleep experience and position themselves for optimal comfort.
However, like any mechanical device, adjustable beds can sometimes malfunction or stop working properly.
Structures E255 Adjustable Base Not Working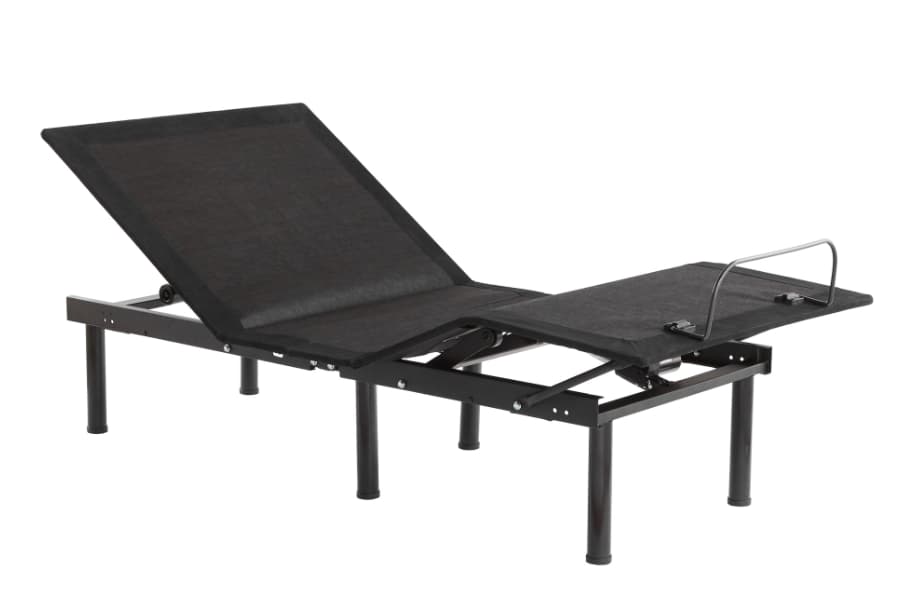 In this article, we'll focus on the Structures E255 adjustable base and provide tips for troubleshooting some common issues.
What is the Structures E255 Adjustable Base?
The Structures E255 is a high-quality adjustable base offered by Leggett & Platt, a leading manufacturer of adjustable beds and bedding components.
This base offers independent head and foot articulation, allowing you to raise and lower the head and foot sections separately.
It also includes a wireless remote, USB ports on each side, and a programmable memory setting. 
Some key features of the E255 adjustable base include:
Full-body massage with wave massage patterns

Whisper quiet dual motors

Emergency battery backup in case of power outage

850 lb lift capacity

Head and foot massage modes

Under bed lighting
Understanding the Components
To troubleshoot any issues with your E255 base, it helps to first understand the key components and how they work:
Power supply – This controls the power to all other components. It plugs into a standard AC outlet.
Control box – This houses the main control board and motors. It is usually located under the bed.
Motors – These drive the movement of the base. There are typically two motors – one for head articulation and one for foot articulation.
Remote control – This communicates wirelessly with the control box to control the base.
Mattress retention bars – These bars keep the mattress in place as the base angles up and down.
Common Problems and Solutions
If your E255 base stops working correctly, consider these troubleshooting tips:
The base is completely non-responsive:
Check that the power cord is securely plugged into the outlet. Verify the outlet is working by plugging in another device.

Make sure the power switch on the control box is turned on.

Inspect the transformer/power supply for any damage or loose connections.

Contact customer service if the power supply and connections seem fine. A replacement may be needed.
The remote is not controlling the base:
Check the batteries in the remote and replace them if needed.

Make sure you are within the operating range of 15-20 feet from the bed.

Press and hold the pairing button on the control box for 5 seconds to re-sync the remote.

As a test, try pressing buttons on the control box to see if the base responds. If so, the issue is with the remote, not the control box. You may need a replacement remote.
The head or foot section is not raising:
Listen for any motor sounds when you press a button. If no noise, the motor could be damaged.

The motor may need to be reset. Unplug the power for 30 seconds then plug it back in.

A connection to the motor may have come loose. Contact customer service for inspection.

Try switching the cords of the two motors in the control box. If the non-working section now raises, you know it's an issue with that particular motor.
The base is making grinding or squeaking noises:
Apply a silicone-based lubricant to the roller wheels and rods underneath the base.

Debris may have collected inside the base. Carefully detach the cover and remove any debris with compressed air.

Run the base through a full range of motions to redistribute lubricant on the moving parts.

If the noise persists, contact customer service. Damaged gears or other internal parts may need replacement.
One side of the mattress is higher than the other:
Re-center the mattress on top of the base. Make sure it is evenly aligned.

The base could be uneven. Place a level on each side to check for imbalance. You may need to adjust the legs underneath to level it out.

If one motor raises higher than the other, they may need to be recalibrated by customer service.
The base is raising past horizontal or lowering past flat:
Recalibrate the base by pressing and holding the flat button on the remote until the base fully lowers itself.

If recalibration does not work, the limit switches may need adjustment. Contact customer service for assistance.
The base is making a knocking or banging sound:
The noise could be something stored under the bed hitting the base as it rises. Remove any objects.

The mattress retention bar may have come loose and needs to be re-secured.

If the noise persists, have an authorized technician inspect the base for any loose parts that need to be tightened or replaced.
The massage motors seem weak or are not working:
Check that the massage mode is activated on the remote.

Try increasing the massage intensity setting.

Reset the base by unplugging and replugging the power.

If certain motors still don't vibrate, they may need replacement. Customer service can help troubleshoot individual non-functioning massage motors.

Make sure there is no box spring or other rigid surface below the mattress that could dampen vibration.
If you continue experiencing issues with your E255 adjustable base after trying these troubleshooting tips, reach out to Leggett & Platt customer service for additional support.
They can walk you through other tests and repairs or may determine that a technician visit or part replacement is needed.
Keep your receipt handy as it may be requested for warranty claims. With some targeted troubleshooting, your adjustable base should be back to full functionality.
Maintaining Your Adjustable Base
While issues inevitably arise, you can take proactive steps to maintain your E255 base and prevent problems:
Keep the base and remote controls clean by wiping them with a microfiber cloth. Avoid harsh cleaners.

Periodically check that all cords are securely plugged in and retainers are fastened tightly.

Check the legs under the base and adjust as needed to maintain level.

Test raising and lowering the base fully once a month to keep the motors working properly.

Update the remote control and control box firmware when new versions are released.

Avoid placing excess weight on the base by remaining within the lift capacity.

Raise the base before moving it to avoid dragging parts across the floor.
Knowing When to Call for Service to Fix Structures E255 Adjustable Base Not Working Issue:
In some cases, an adjustable base may require service from a qualified technician if troubleshooting does not resolve the issue. Call for service help if you experience:
Total lack of power – no lights, remote not responding

Grinding sounds from motors or gears

Base tilting to one side uncontrollably

Remote displaying error codes

Burning electrical smell

Visible damage to any components

Base stopping suddenly while in motion
Licensed service technicians have access to manufacturer diagnostic tools and replacement parts. They can efficiently identify underlying issues and complete repairs.
Adjustable bases contain many moving parts under strict calibration that are best serviced by professionals. Do not attempt to pry open motors or control boxes yourself, as this can override built-in safety limits and void your warranty.
Understanding Your Warranty:
Most adjustable base manufacturers, including Leggett & Platt, provide warranties to cover defects and repairs within certain time periods. Knowing your warranty coverage will help if you need to request service or parts replacement for your E255 base. Key details to understand include:
Coverage length – Standard E255 warranties are 5 years for electrical components and 20 years for mechanical parts.
Inclusions – The warranty should cover the repair or replacement of defective parts like motors, control boards, power supply, etc.
Exclusions – Damage from improper use or modifications may void the warranty. This includes overloading the base capacity.
Proof of purchase – Keep your original receipt to show warranty eligibility.
Registration – You may need to register your base with Leggett & Platt to activate the warranty.
Service fees – Some repairs may incur trip charges or fees not covered by the warranty.
If an issue arises, contact Leggett & Platt customer service to start a warranty claim. Technicians can validate if your situation qualifies for warranty service. Keep your owner's manual handy as it provides the full warranty policy.
Choosing an Authorized Retailer
Where you purchase your adjustable base also impacts the warranty and service options. Leggett & Platt strongly recommend buying from one of their authorized retailers who are trained to sell and support the E255 base. Reasons to purchase from an authorized retailer:
Ability to activate manufacturer's warranty.

Access to customer service and technical support.

Qualified technicians to install and repair the base.

Genuine parts are used for any repairs.

Proper handling to avoid damage during delivery.
Gray market or unauthorized sellers may offer seemingly good deals but lack the full backing of Leggett & Platt. Bases sold through unauthorized channels often have voided warranties. Do your research to find an authorized E255 seller in your area.
Adding a Mattress Retention System
One simple upgrade that can enhance your E255 adjustable base is adding a mattress retention system. This includes:
Retention bar – A padded bar that spans the width of the base to prevent the mattress from sliding as the base angles up and down.

Strap system – Straps that attach the mattress directly to the base without allowing shifting.
Benefits of a mattress retention system:
Holds mattress firmly in place for maximum stability

Allows raising the base greater angles without mattress slippage

Helps avoid the "waterfall" effect of mattresses bending near the foot

Reduces gaps between mattress and base

Keeps mattress aligned on base through all adjustments
Mattress retention systems are usually affordable add-ons during initial purchase or can be added later. The E255 base may include retention bars, but straps can further enhance mattress hold. Consider your needs and sleeping positions to decide if an upgraded retention system would be worthwhile for you.
Adjusting to an Adjustable Lifestyle
One of the pleasures of getting an adjustable base is discovering the customized sleeping and lounging positions it enables. But it may take some time to adjust your lifestyle and space to this experience. Here are some tips:
Experiment with different base angles for reading, watching TV, sleeping, etc. to find your optimal positions.

Allow time to get used to the changed perspective of being tilted upright in bed.
Rearrange furniture like nightstands to accommodate the base's movement.
Consider a new mattress designed for adjustable bases. Look for flexibility and zones.

Add lighting features like under-bed LEDs to create ambiance when the base is raised.

Use trays or mounts to hold drinks, books, tablets, etc. in place when inclined.

Try memory positions like "Zero Gravity" for feeling weightless.

Set massage intervals to automatically relieve pressure before sleep.
Adjustable bases require some lifestyle adaptation. But with experimentation, you can soon make the most of your E255 base's extensive adjustment capabilities.
Frequently Asked Questions
Q: How much weight can the Structures E255 lift?
A: The E255 has a lift capacity of 850 pounds. This should accommodate most mattresses and sleepers. Double-check check you do not exceed the weight limit to avoid damaging the motors.
Q: Does the base come fully assembled?
A: No, some minor assembly is required. The head, foot, and frame sections will need to be connected with the included hardware. It takes about 10-15 minutes. Legs also need attachment.
Q: What mattress size does this base accommodate?
A: The E255 comes in Twin XL, Full, Queen, King, and CA King mattress sizes. Make sure to get the proper base size for the mattress you plan to use.
Q: What thickness mattress works best?
A: An 8-12 inch mattress is ideal. Ultra-thin mattresses under 8 inches may lack the padding needed for comfortable sleep positioning. Overly thick mattresses can become unstable.
Q: Can I use my existing headboard?
A: Most standard headboards are compatible as long as they attach to brackets, not the bed frame. You can purchase separate adjustable base legs to raise the headboard height if needed.
Q: Does the base make noise when adjusting?
A: Leggett & Platt's whisper-quiet motors ensure minimal noise. Some mechanical noise is unavoidable but should not be disruptive. Make sure to lubricate parts periodically.
Q: How do I clean the mattress retention bar?
A: Use only a mild soap and water solution and a soft cloth to spot clean. Do not immerse the retention bars in water. Upholstery cleaners are also OK if used gently. Air dry before reattaching.
Q: Can I pair multiple remotes to one base?
A: Yes, the E255 can pair with up to 4 remotes. This allows separate remotes on each side of the bed. Hold the "pair" buttons simultaneously to sync.
More Related Guides:
Conclusion
: 
Adjustable beds are wonderful for customizing your sleep, but they require proper maintenance and troubleshooting when issues arise. For an E255 base that is malfunctioning, focus first on the power supply, remote control, motor connections, and physical obstructions. 
If problems persist of "structures e255 adjustable base not working" after trying the troubleshooting steps and preventive care outlined above, request service assistance.
With some targeted troubleshooting and routine care, your adjustable base can continue providing comfortable sleep positions night after night.